Bliss by default comes with the page widths buttons visible and the default page width is set to wide. However, you can change these settings. If you wish to hide the buttons make sure to visit the Hidding Buttons tutorial. You can also change the default page to narrow or fluid.
If you don't want to use the preset page widths you don't have to, you can create your own width if you like. Make the page as wide as you want or as narrow as you want! Just visit the Advanced Settings in the Have It Your Way template configuration.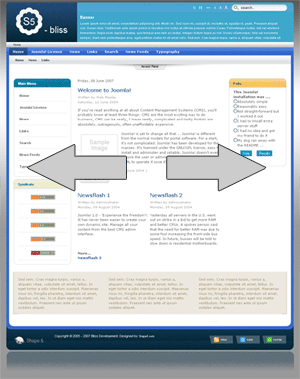 You can also set the widths of the Left and Right Columns to any size you want! They are independent from each other so set them to different sizes if you would like.
To set these width styles simply edit the Have It Your Way options under template configuration. Click here to see how.