| | | | |
| --- | --- | --- | --- |
| S5 Drop Down Cart and S5 VM Accordion Menu | | | |
Written by Administrator
Friday, 10 April 2009 00:31
S5 Drop Down Cart
The S5 Drop Down Cart module is demo'd at the top of this page.

Give your customers an easy way to view their cart with less page load time. This module was first released under our popular eTensity template and is back and even better! We've added ajax functionality and several other features that will allow you to adapt this module to any Virtuemart site.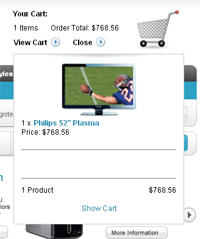 List of Features:

Updates with ajax functionality
Set the height, width and margins of the module
Customize backgrounds, font colors and sizes
Set your own button text and titles
Choose to open the cart automatically or disable
Choose to scroll the page on add or disable
S5 Virtuemart Accordion Menu
The S5 Virtuemart Accordion Menu module is demo'd on the left of this page..

We've gone back to our popular S5 Virtuemart Accordion menu module and made a custom version specifically for the Shopper Frenzy template. This module will display categories up to 3 levels deep. It is fully powered by S5 Effects and no mootools, this means no script conflictions with your other modules!
Please note that the version shown on this demo was built specifically for this template and will not work on any other template. We do however, have our original version available that will work with any template with many features to allow you to customize it to your specific needs.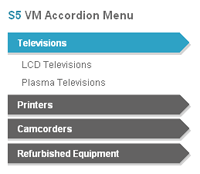 Last Updated on Friday, 10 April 2009 18:30