| | |
| --- | --- |
| How To Setup the Search Box and Menus | |
Written by Administrator
Thursday, 14 February 2008 15:10

1. Search Setup



Publish the default Joomla search module or the S5 Live Search module to the 'search' position.
Set the margin-left of the search to 165 and margin-top to -21 in the module's backend if using the live search module, adjust these settings as needed
This position was only designed for search modules, not content.
2. Column Menu Setup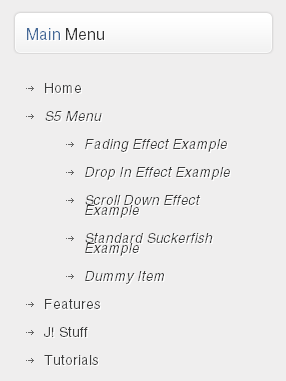 There are no menu style suffixes applied under advanced parameters.
The menu style should be set to list.
3. Footer Menus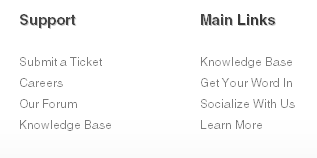 Publish any menu to the user3 - user8 positions.
There are no menu style suffixes applied under advanced parameters.
The menu style should be set to list
Last Updated on Thursday, 15 July 2010 05:28