Details

Written by Super User
Category: Latest
Published: 12 May 2013
Hits: 19505
The S5 HTML5 MP3 Player is a beautifully designed audio player that is packed with features and built on HTML5! If you are looking for an MP3 player gallery this is it. The player allows you to input URLs for the ability to download and buy each track. The player is responsive ready and works on all major browsers. Because its not flash based the player also works on iOS devices!
The following is a quick list of features that are included with the module:
Responsive Ready
Set highlight color for buttons, mp3 and volume tracks, active track
Set number of tracks to show
Default player volume
Light or Dark theme available
Enable or Disable rating system
Show track duration
Choose to enable or disable download, great feature if you want to add donate to right of download
Loading bar - Dark gray bar shows how far current song has loaded: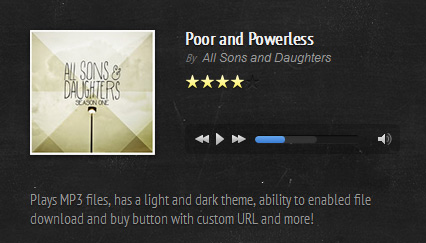 Light Style - Buttons, play bar and volume bar color can be changed in admin: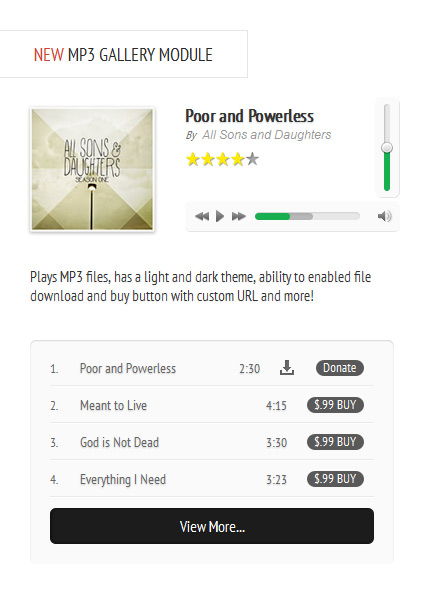 Dark Style - Buttons, play bar and volume bar color can be changed in admin: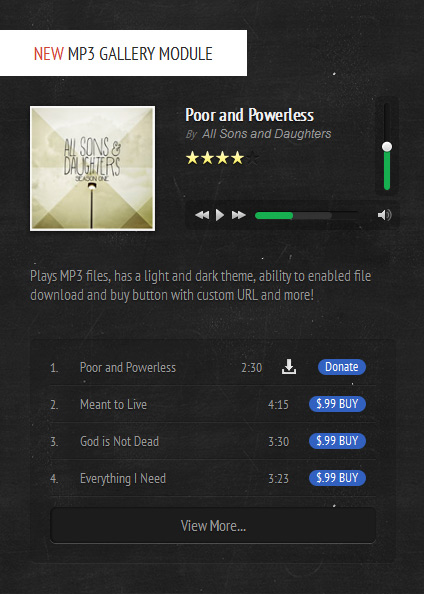 Screenshot of admin area: