This template is built on the very powerful S5 Vertex Framework, which comes packed with amazing features!
Learn More About Vertex...
Every template built on Vertex also comes with its own unique template specific options applicable to that particular template such as highlight colors, social icons, and much more. These features are in addition to the standard functions of Vertex, and are still controlled through the very user friendly interface of Vertex. This page will document the features specific to this template.
Theme Specific Configuration Interface of Vertex
Below is a screenshot that shows all the template specific features available in the user friendly Vertex admin: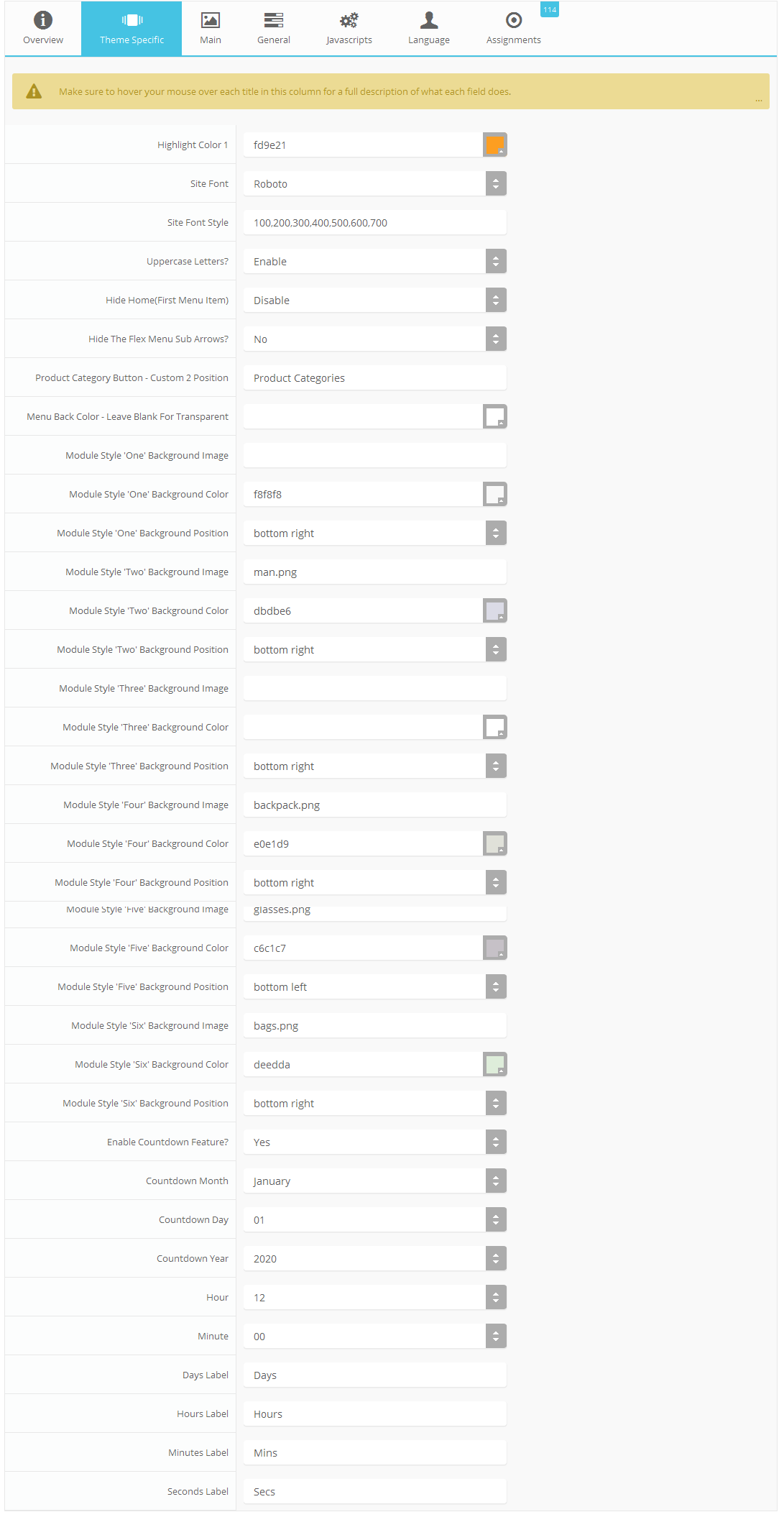 Custom Highlight Color
Stylize your site with any color you want. Set your own custom color scheme with the built in highlight color. This color control menu items, titles, buttons, hover over effects, backgrounds, and more. You can set this color to any color that you want. Below is an example so you can see how this works. In addition to these color options, Vertex itself is loaded with background color and images options under the Main / Layout page in the template configuration.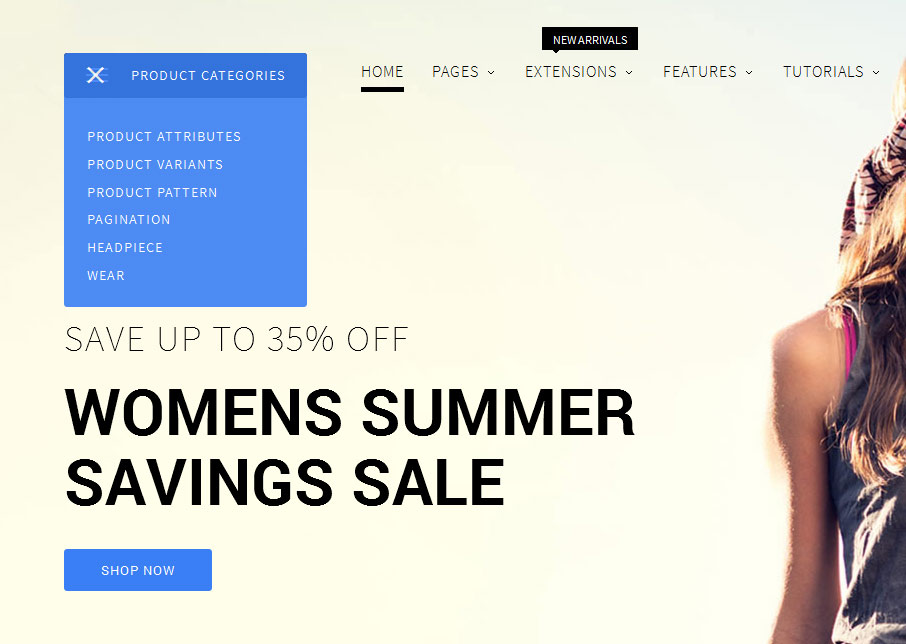 Custom Highlight Font
Choose a custom highlight font powered by Google fonts. This font is used mostly on titles, buttons, labels and more. This is used in conjunction with the default site font which is controlled under the Main / Styling tab in the Vertex template configuration, and controls many other elements as well.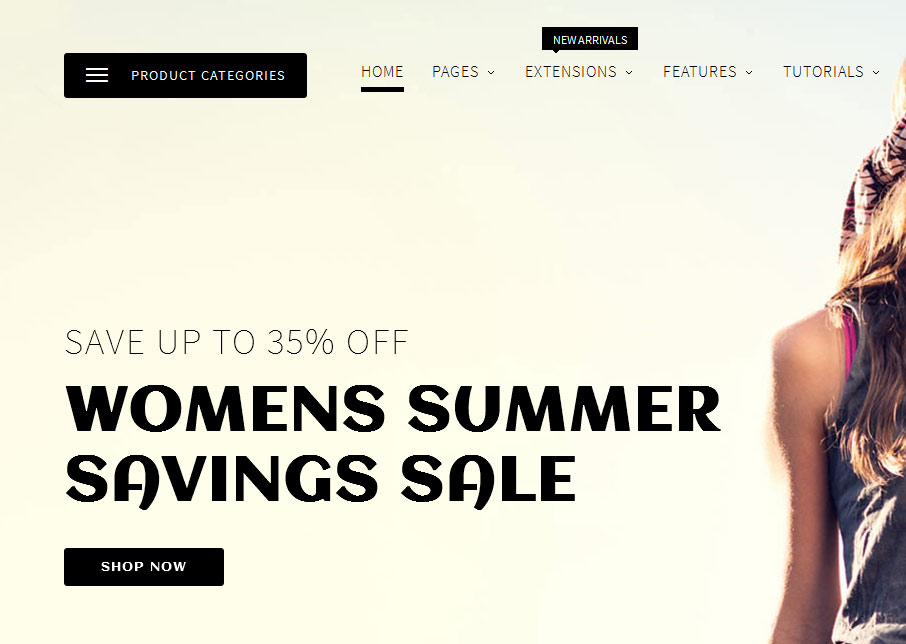 Uppercase Letters
Choose to enable or disable uppercase letters on most menu items, buttons, titles and more.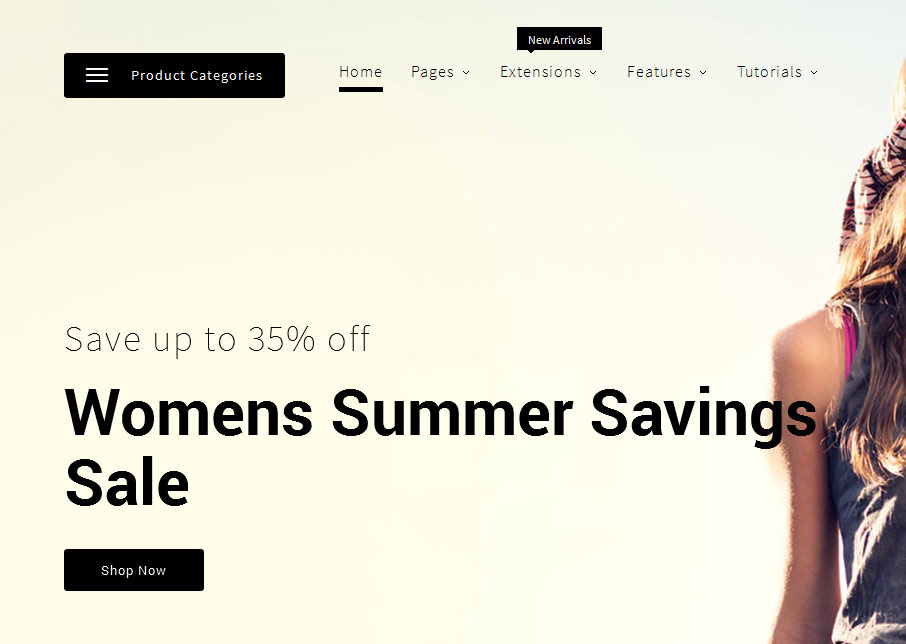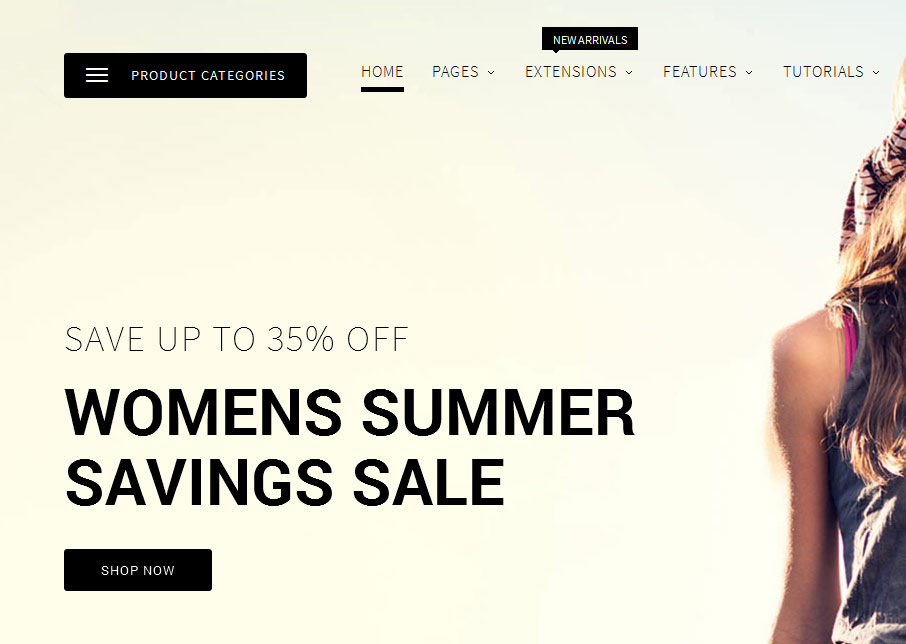 Hide Menu Arrows
With this option you can disable the menu item sub menu arrows on first level parent items.


Solid Menu Background Color
We've included an option so you can set a solid background color behind the menu. This is useful when your images are overtaking the menu and make it hard to see it.

Product Categories Button
This is the "custom_2" position and is designed for any menu module. You can publish a standard Joomla one or like we have on the demo a VirtueMart menu module to display the shops categories in an easy to navigate form always visible on page.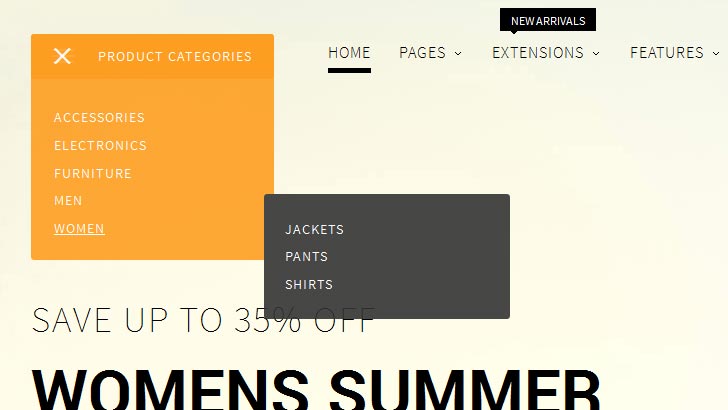 Countdown Timer
The countdown timer is shown on the homepage, and shows just under the pos_below_columns_2 position. This feature will only show if one of the below_columns is present. With the settings in the backend of Vertex theme specific area you can control all labels and set the date and time for which the timer is counting down towards.